Wireless CarPlay Android Auto for Mercedes Benz NTG 4.5/ 5.0 AirPlay Mirrorlink Music Map Smart Box Support Reverse Camera
Regular price
$299.99 USD
Regular price
$799.00 USD
Sale price
$299.99 USD
Unit price
per
Sale
Sold out
Guaranteed SAFE Checkout
Share
Features:
Keep all functions of the original car, upgrade original radio perfectly.

Non-destructive installation, work with factory screen and factory head unit, no need extra coding, not affect the original car warranty.

Compatible with Mercedes OEM System(NTG4.5/4.7/5.0), switch the car original scren between the OEM system and CarPlay easily.

Available the Wired / Wireless Apple CarPlay, pairing via Bluetooth, transfer via WIFI

Wired Android Auto.(Some Android smartphones support wireless connection, please refer to the table below)

Support the wired and wireless smartphone screen mirroring,Watch youtube, TV news, Photos, and Videos.

Use your favorite phone apps for GPS navigation, Google maps, Waze and Apple maps are all available, live traffic information.

Can be connected with external rear camera, front camera (Omni view, Around view).

Operated by genuine buttons. (Siri voice control, knobs, buttons or touch screen)

Jack by jack cable, Easy installation. plug and play.
How to confirm your original Mercedes system style?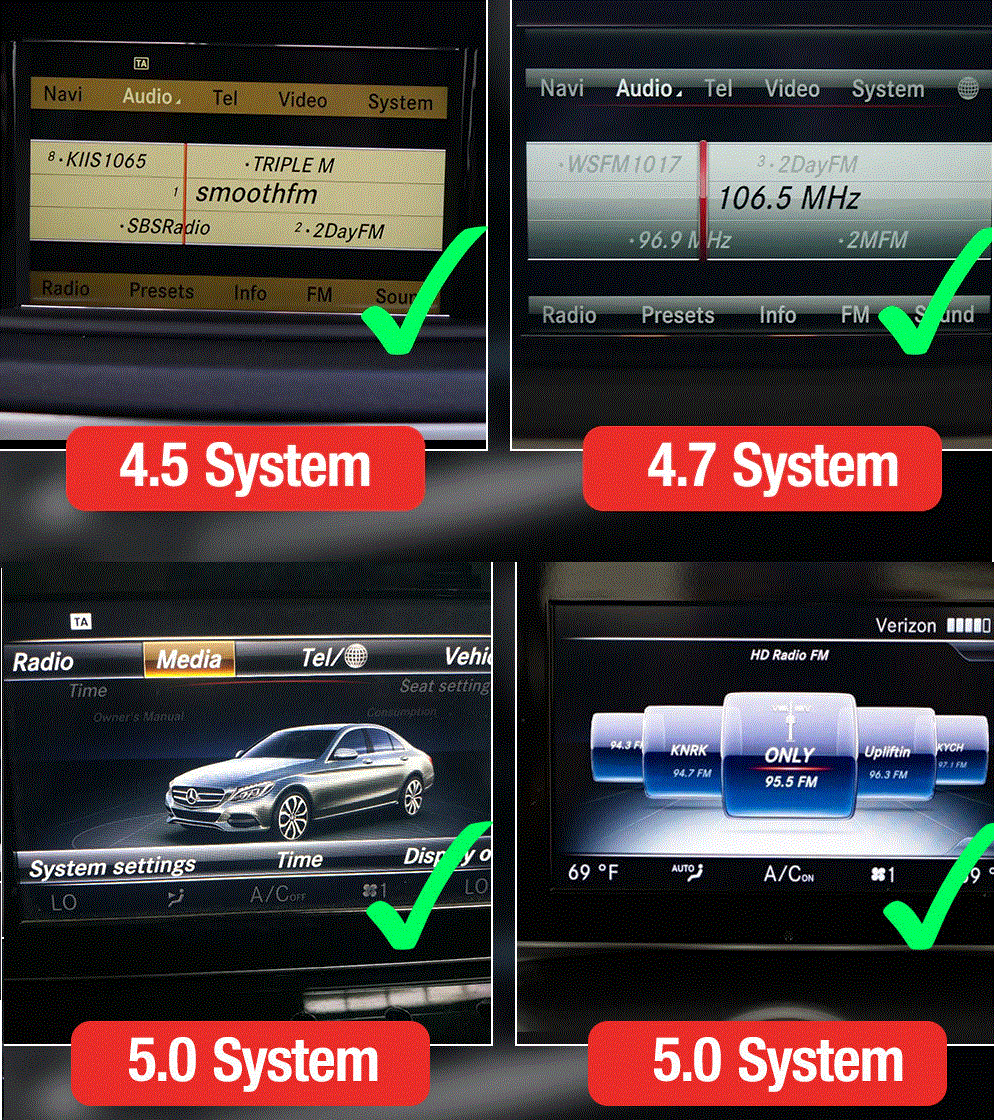 Compatible Models:
Car with NTG4.5/4.7
A Class W176 2013 - 2015 with NTG4.5/4.7 System
B Class W246 2013 - 2015 with NTG4.5/4.7 System
C Class W204 2011 - 2014 with NTG4.5/4.7 System
CLA Class C117 W117 2013 - 2015 with NTG4.5/4.7 System
CLS Class W218 2013- 2015 with NTG4.5/4.7 System
E Class sedan W212 2012 2015 with NTG4.5/4.7 System
E Class coupe C207 A207 2012 2015 with NTG4.5/4.7 System
G Class W463 2012 - 2015 with NTG4.5/4.7 System
GLA Class X156 2013 - 2015 with NTG4.5/4.7 System
GLK Class 2013 - 2015 with NTG4.5/4.7 System
ML / GL 2012 - 2015 with NTG4.5/4.7 System
SLK R172 2011 - 2015 with NTG4.5/4.7 System
CL Class W216 C216 2013 – 2014 with NTG4.5/4.7 System
S Class W221 2013 – 2014 with NTG4.5/4.7 System
SL Class R231 2012 - 2015 with NTG4.5/4.7 System
SLC Class R172 2011 - 2015 with NTG4.5/4.7 System
SLS Class C197 / R197 2011 - 2015 with NTG4.5/4.7 System

Car with NTG5.0/5.1
A Class W176 2016 - 2018 with NTG5 or newer system
B Class W246 2016 - 2018 with NTG5 or newer system
C Class W205 2015 - 2018 with NTG5 or newer system
CLA Class 2016 - 2018 with NTG5 or newer system
CLS Class W218 2015- 2016 with NTG5 or newer system
E Class sedan W212 2015 with NTG5 or newer system
E Class coupe C207 A207 2015 with NTG5 or newer system
G Class W463 2016 - 2017 with NTG5 or newer system
GLA Class X156 2016 - 2018 with NTG5 or newer system
GLC Class X253 C253 2015 - 2018 with NTG5 or newer system
GLE GLS Class 2016 - 2018 with NTG5 or newer system
SLK R172 2016 - 2018 with NTG5 or newer system
CL Class W216 C216 2015 – 2017 NTG5 or newer system
S Class W222 2015 – 2017 with NTG5
SLC Class R172 2016 - 2018 with NTG5/5.1 System
SL Class R231 2016 - 2018 with NTG5/5.1 System
GT C190 / R190 2015 - 2018 with NTG5/5.1 System
V Class W447 2015 - 2018 with NTG5 or newer system
X Class W470 2015 - 2018 with NTG5 or newer system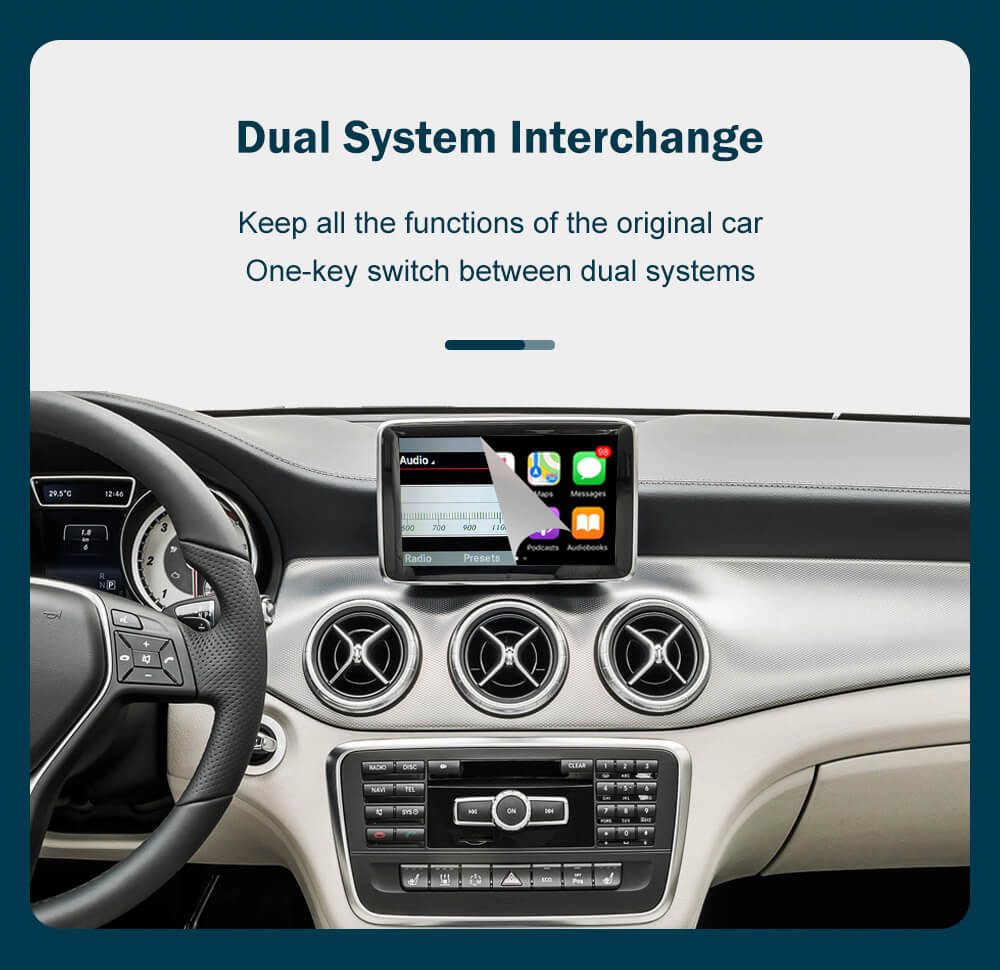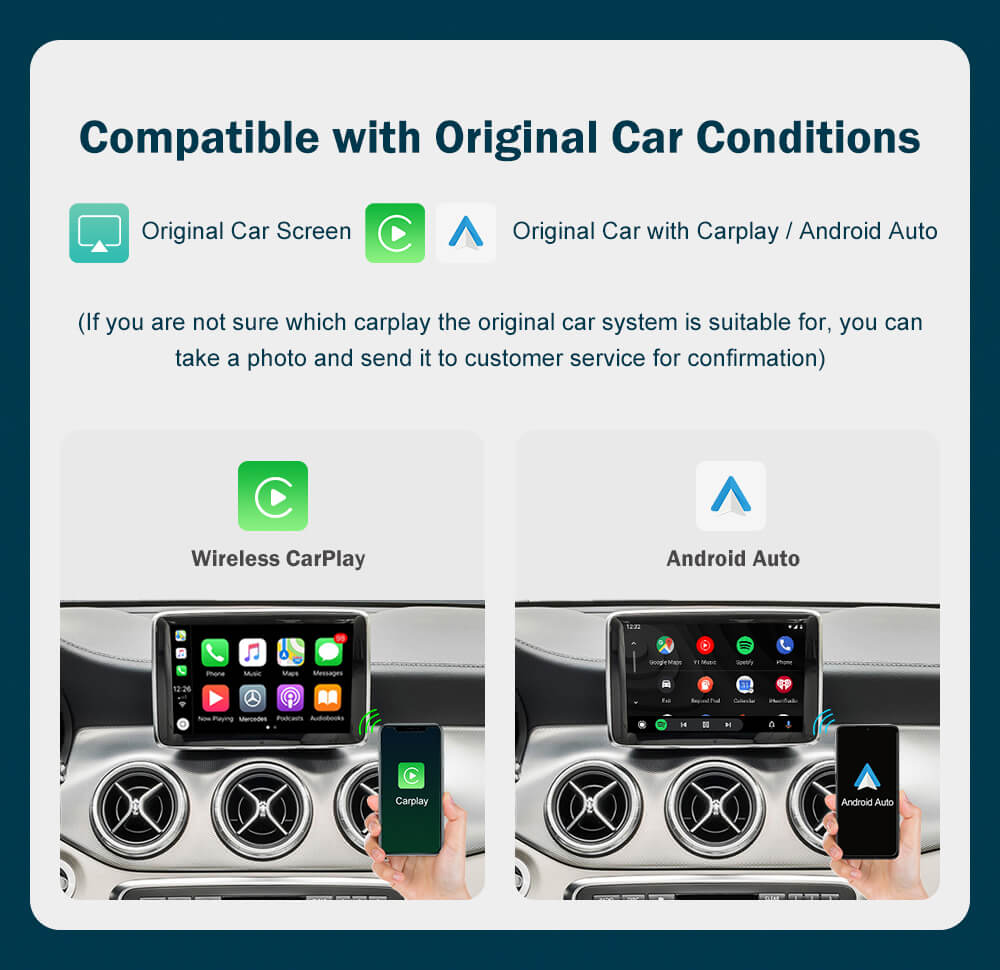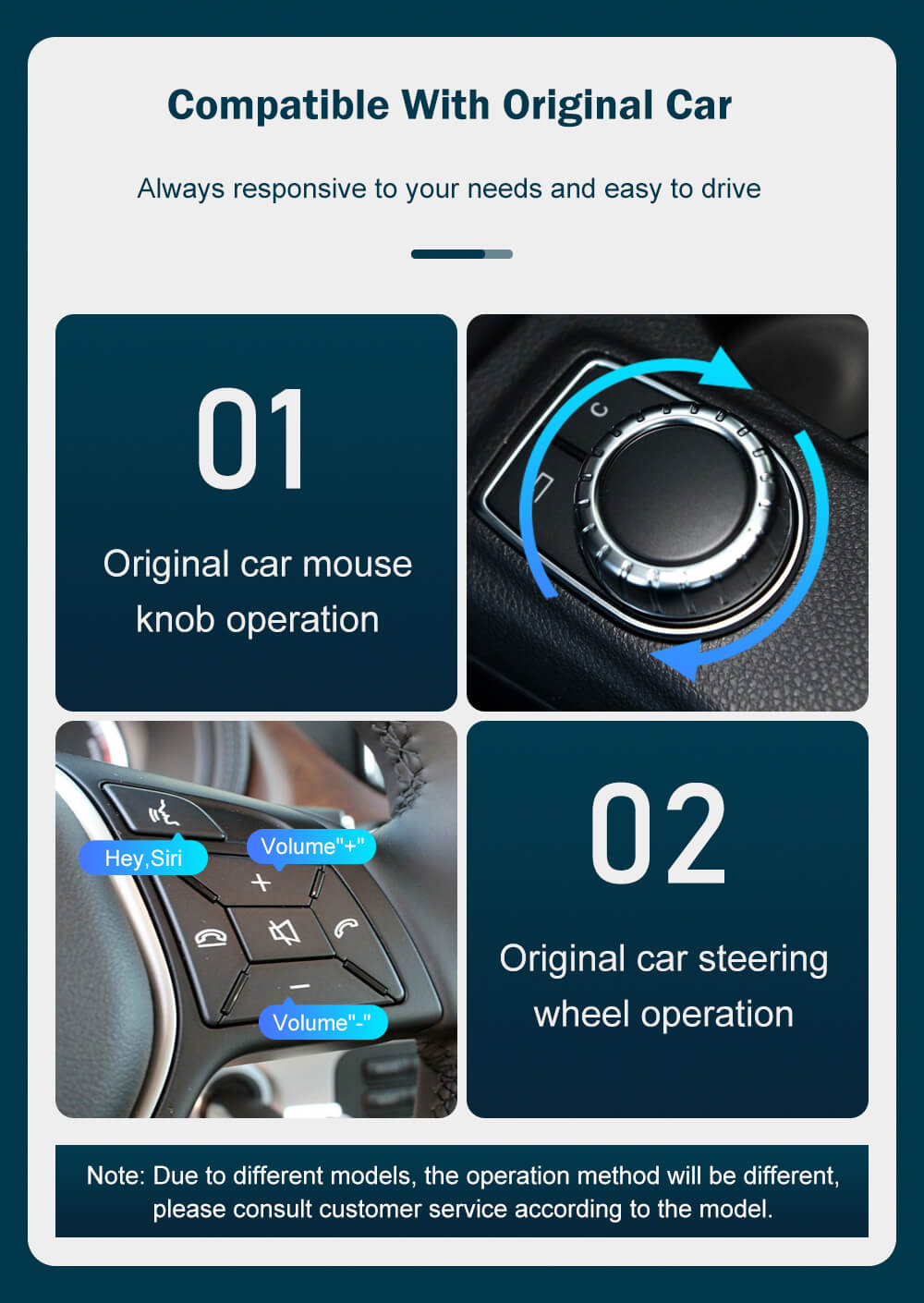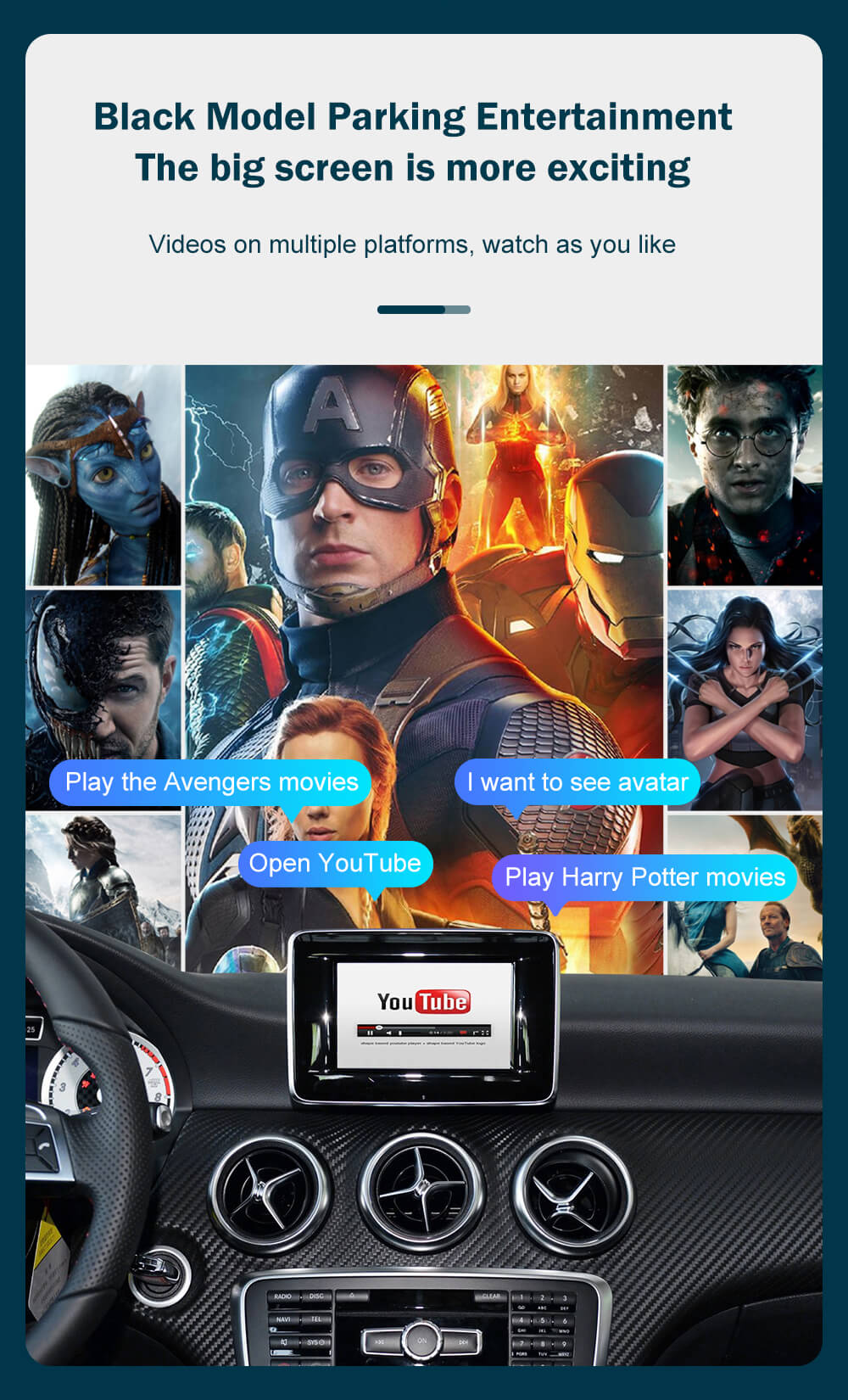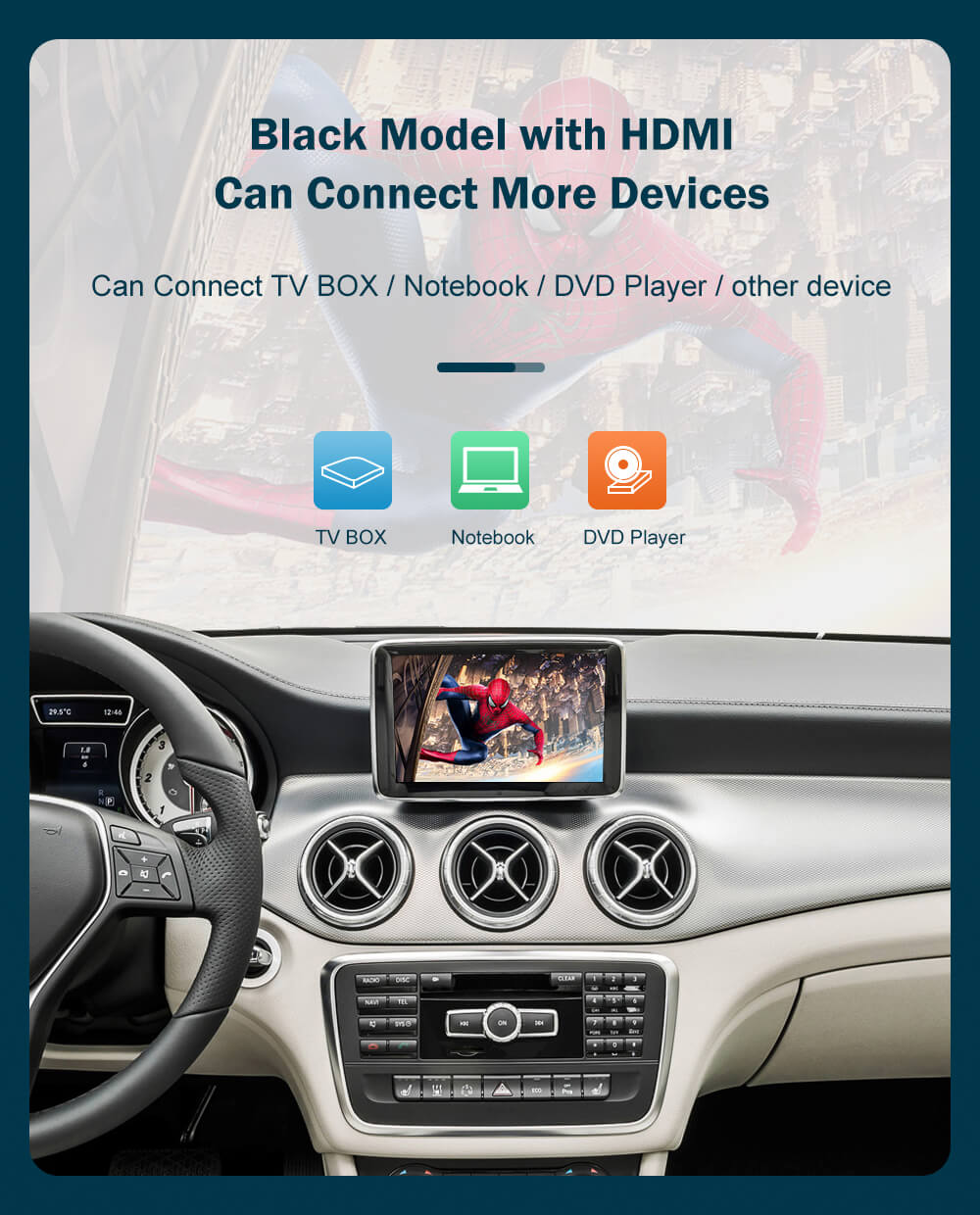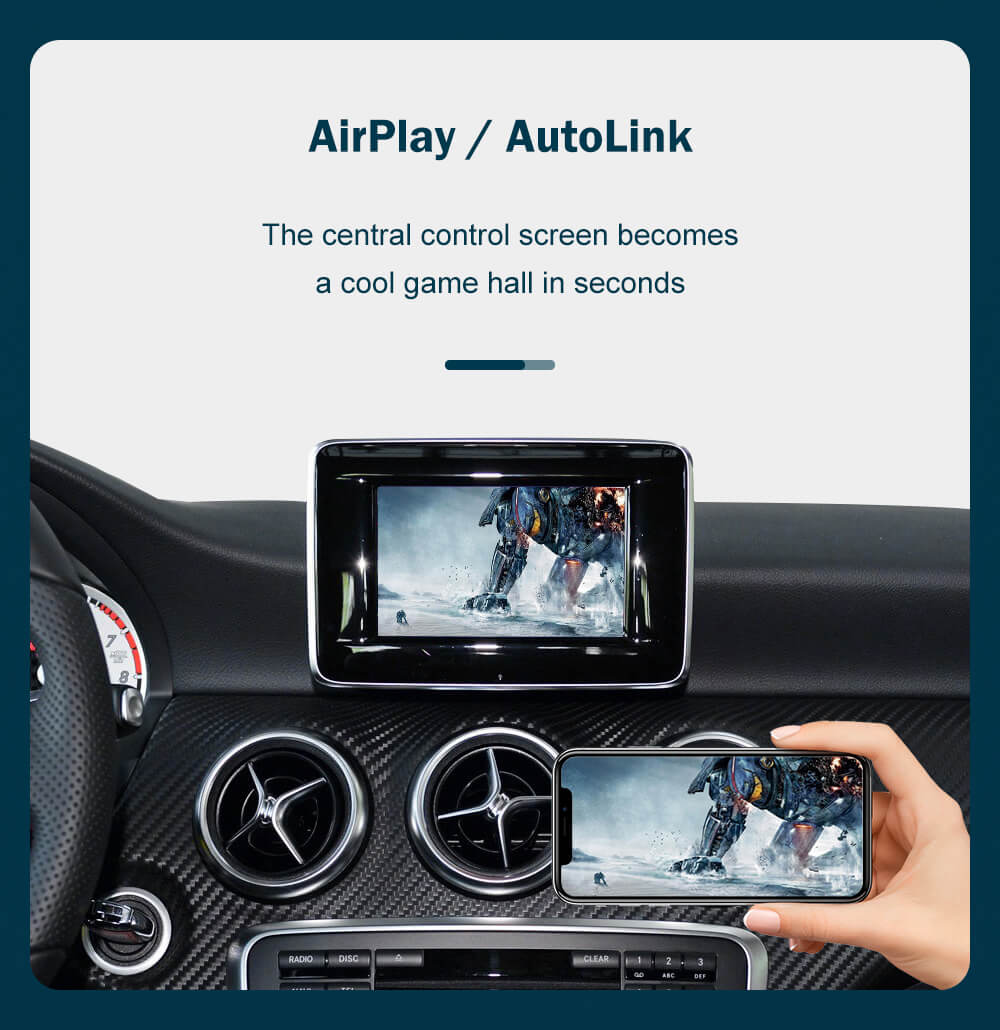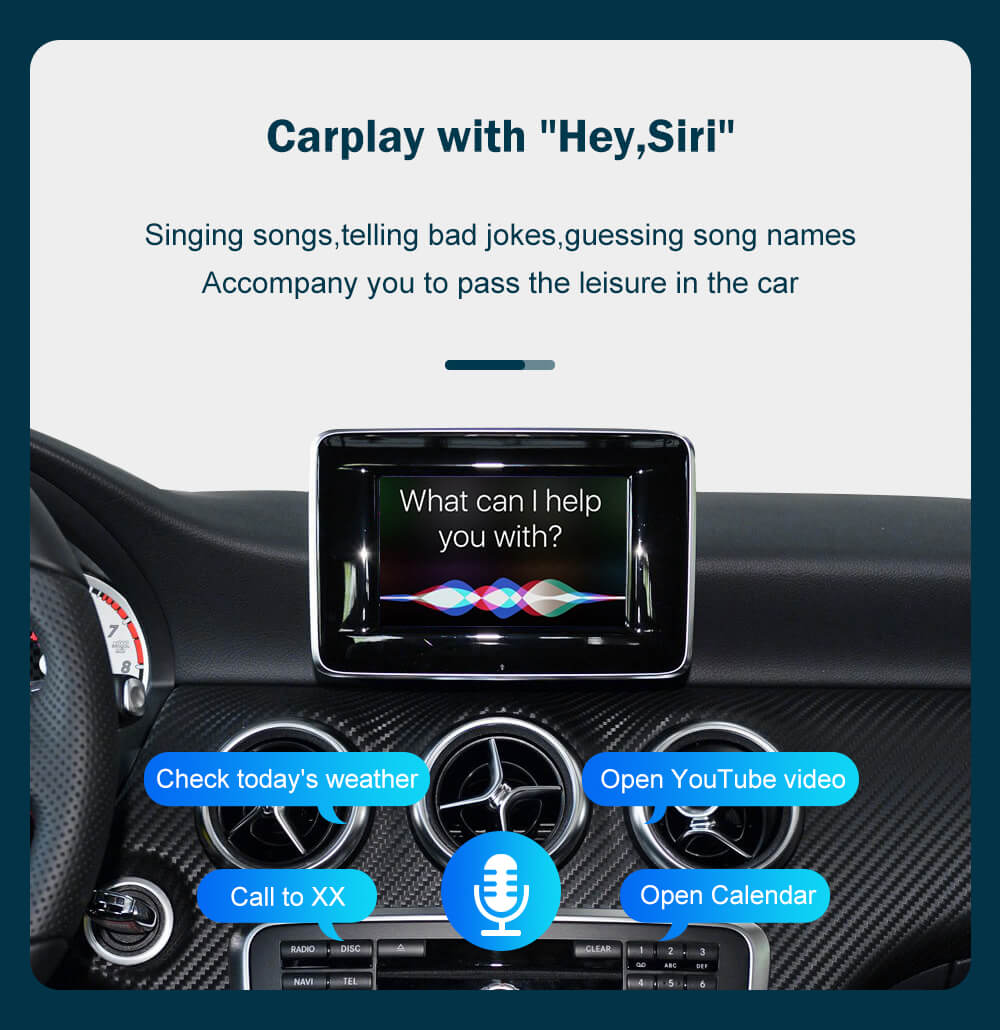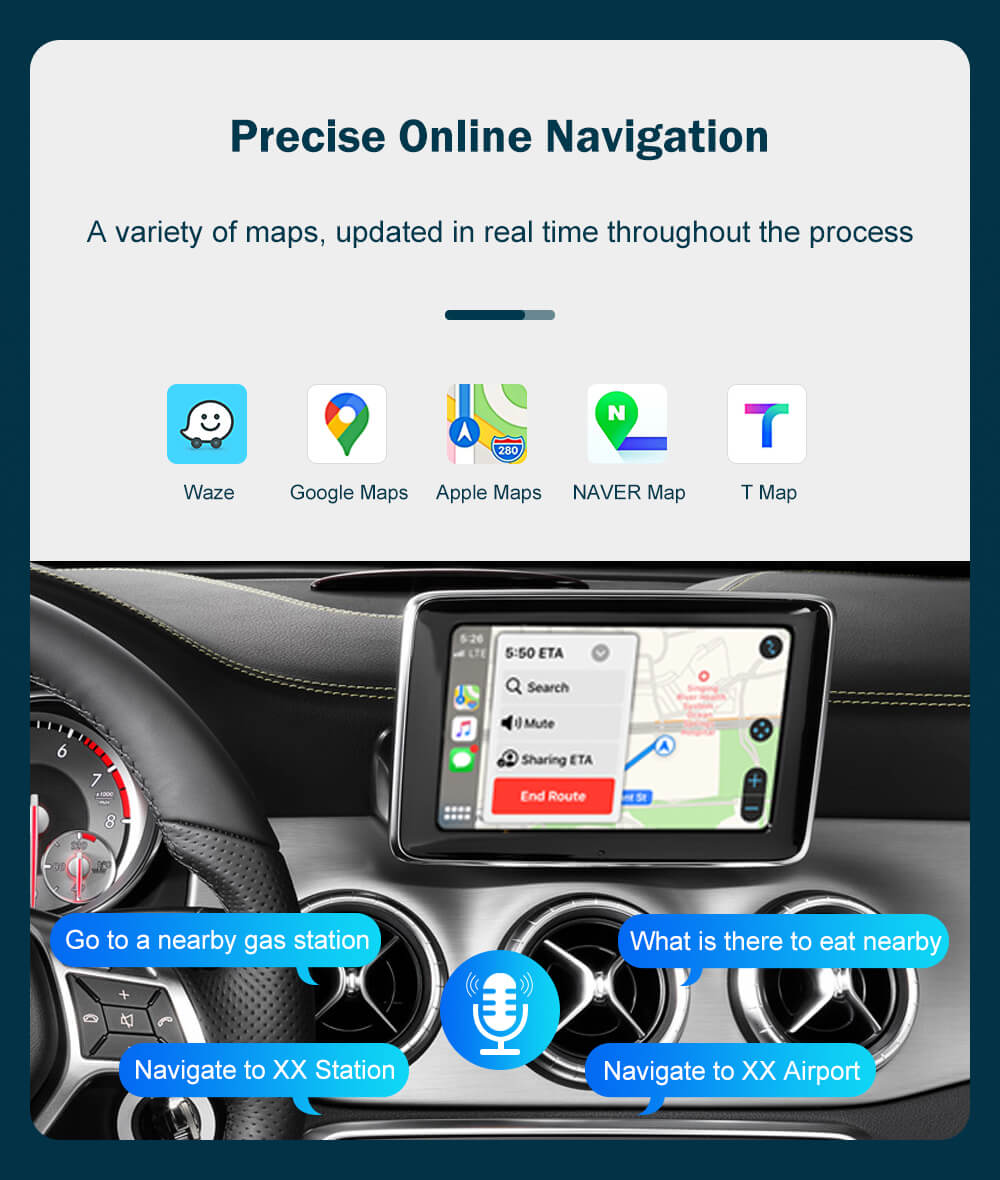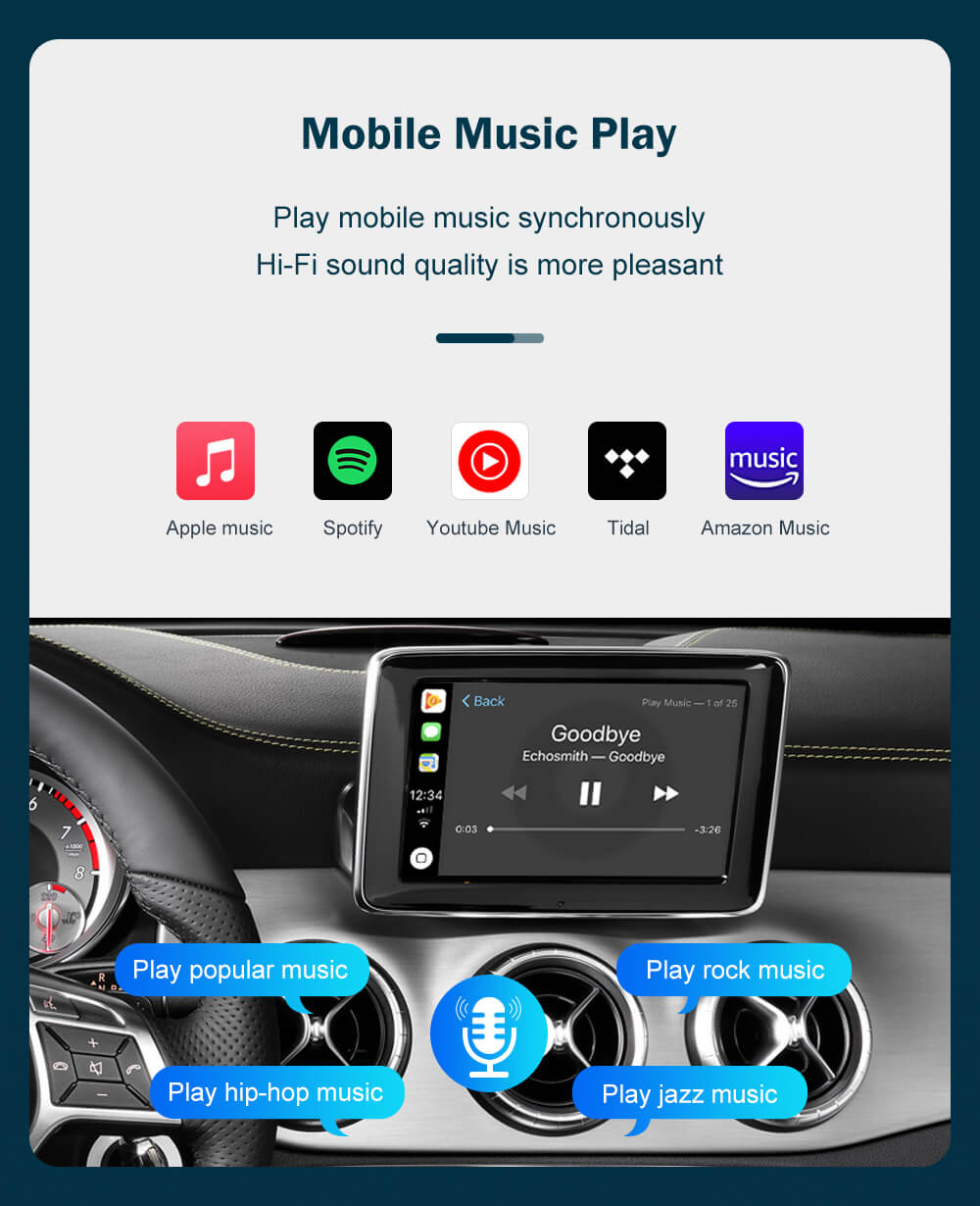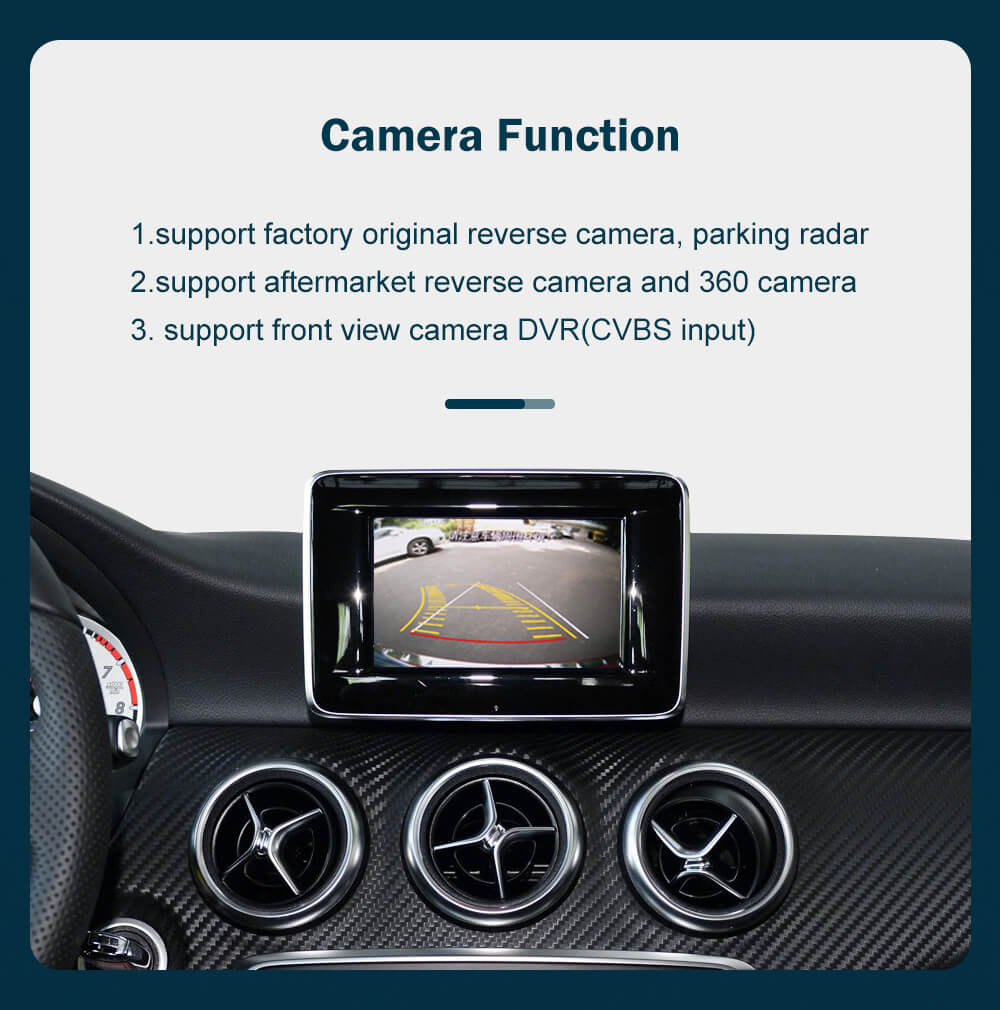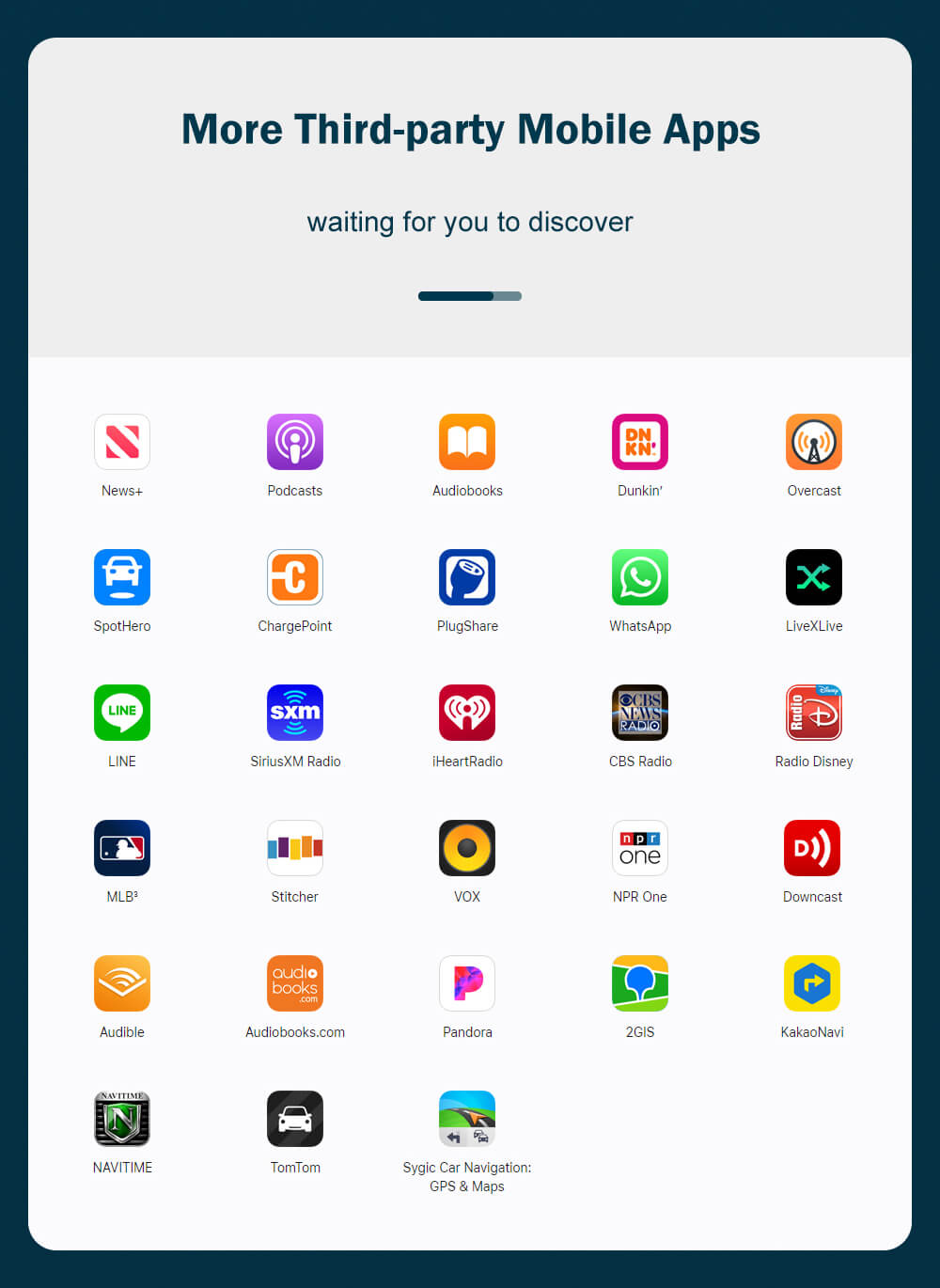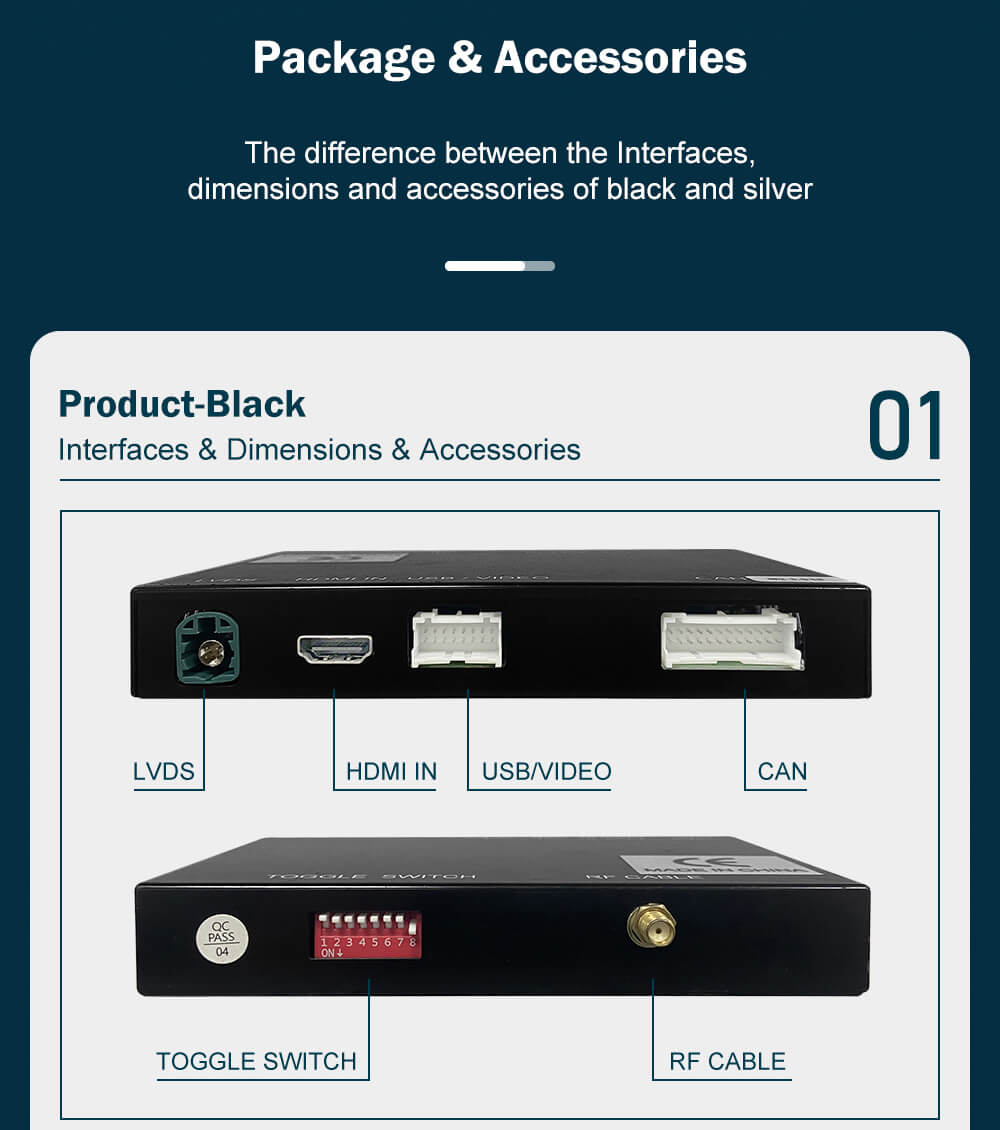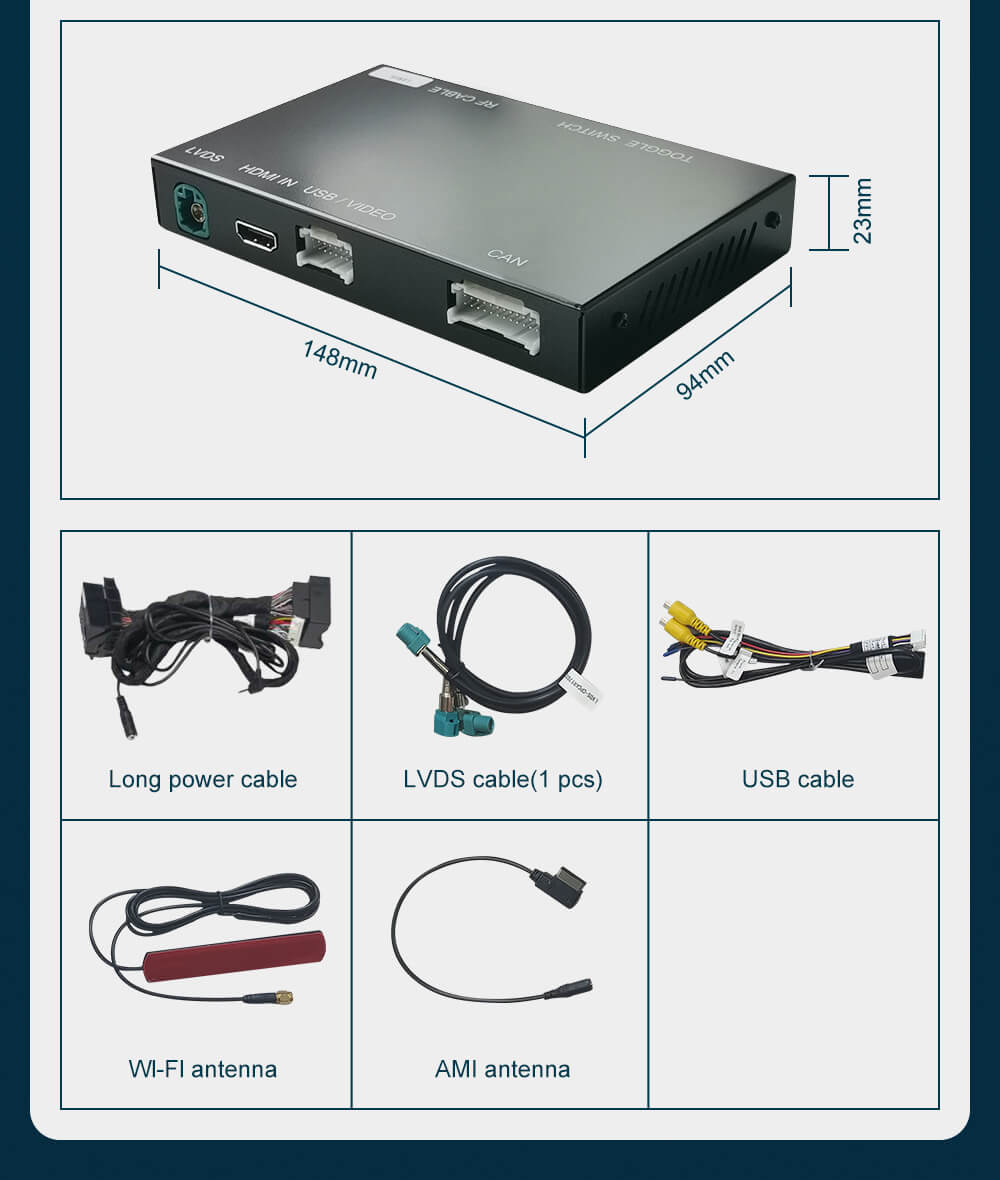 >