Wireless Apple CarPlay/Android Auto Upgrade Module for TOYOTA TUNDRA 4Runner Highlander 2014-2019 with Mirroring Navigation Reverse Camera Car Decoder
Regular price
$299.99 USD
Regular price
$539.00 USD
Sale price
$299.99 USD
Unit price
per
Sale
Sold out
Guaranteed SAFE Checkout
        Only fit for Panasonic host,not compatible Fujitsu& Pioneer host.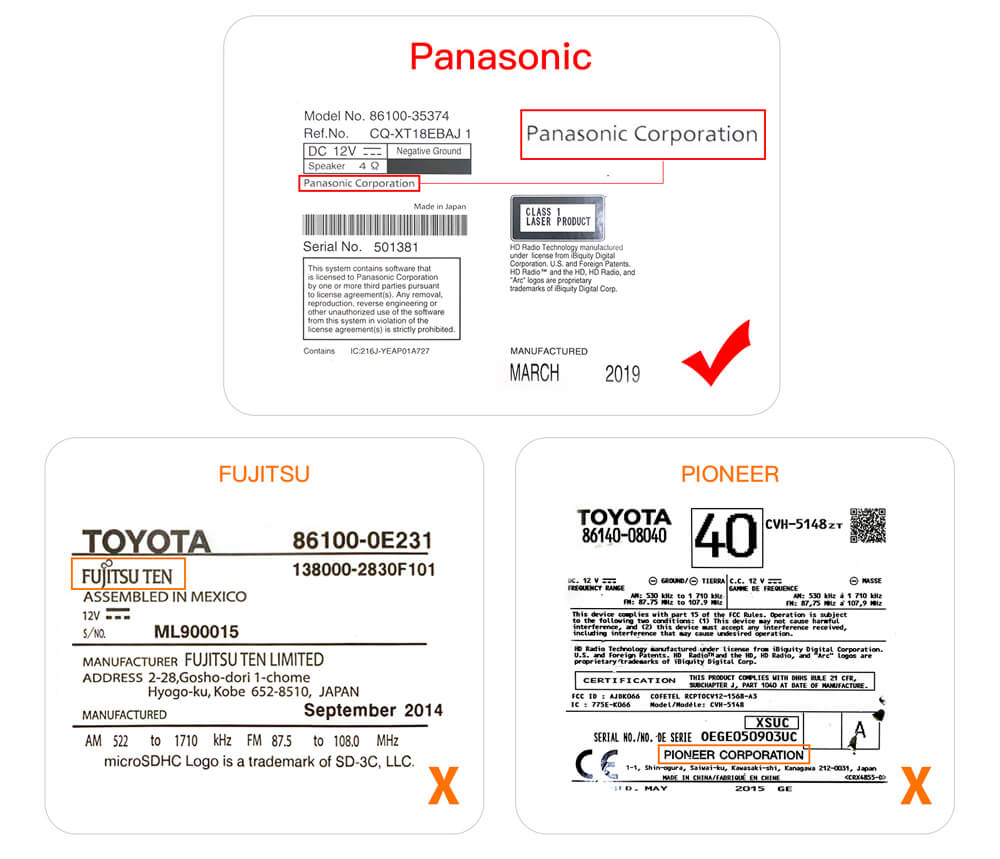 CARPLAY MODULE
Wirelsee Carplay & Wireless Andriod Auto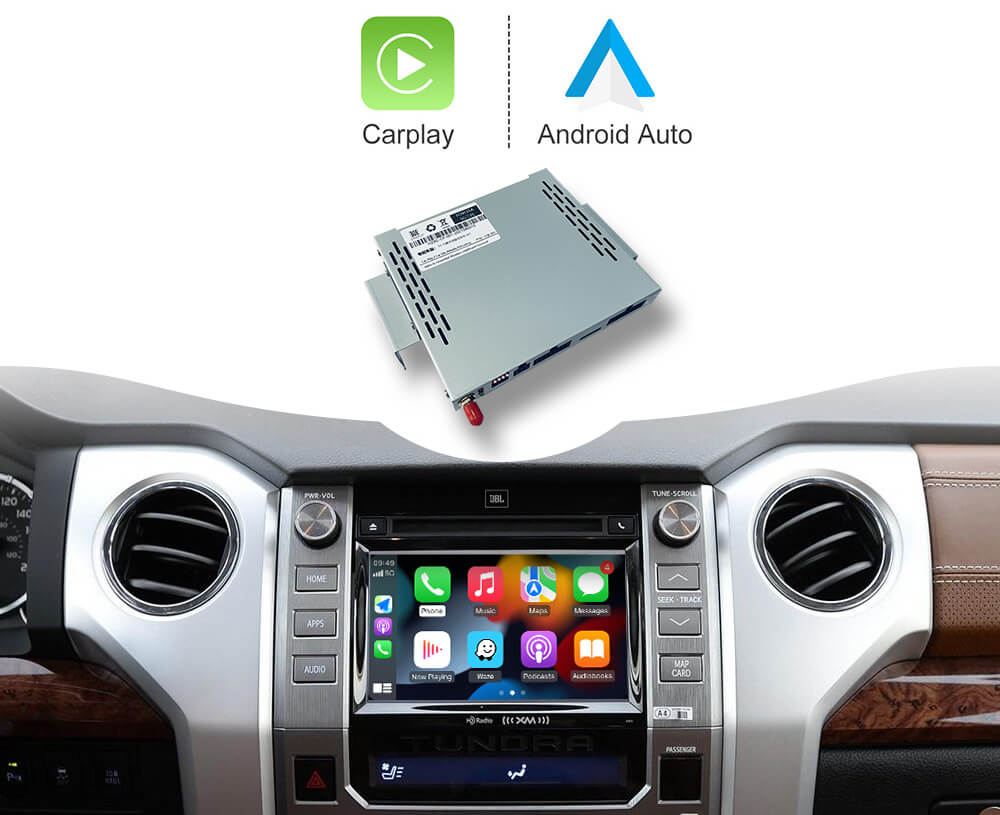 Compatible With Original Car Conditions
Instantly access your favorite features in CarPlay or Android Auto, such as voice control, making calls, accessing map navigation, sending and receiving messages, and playing audio apps, through a wired or wireless connection to a compatible smartphone. Make your drive safer and smarter.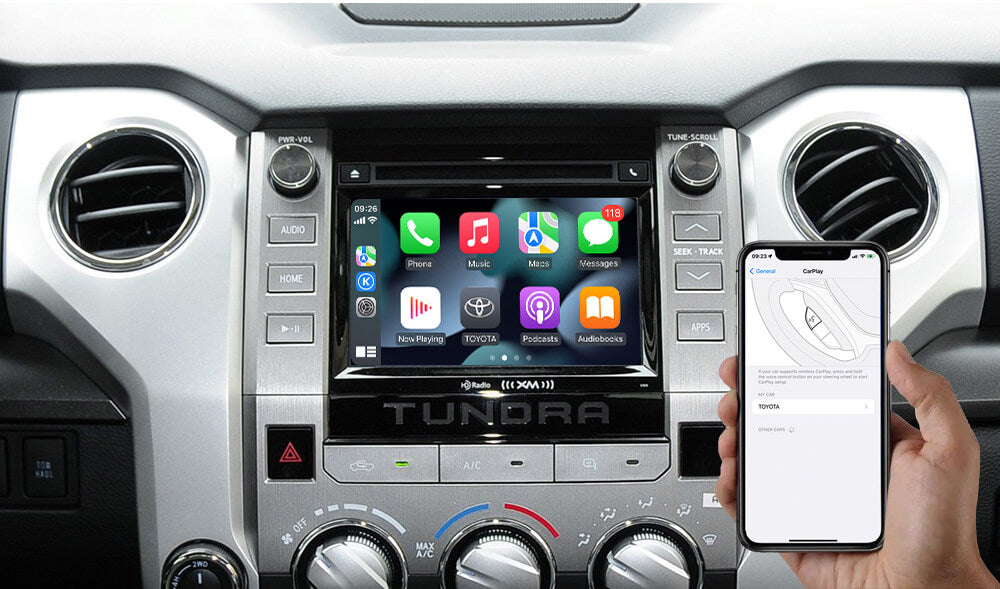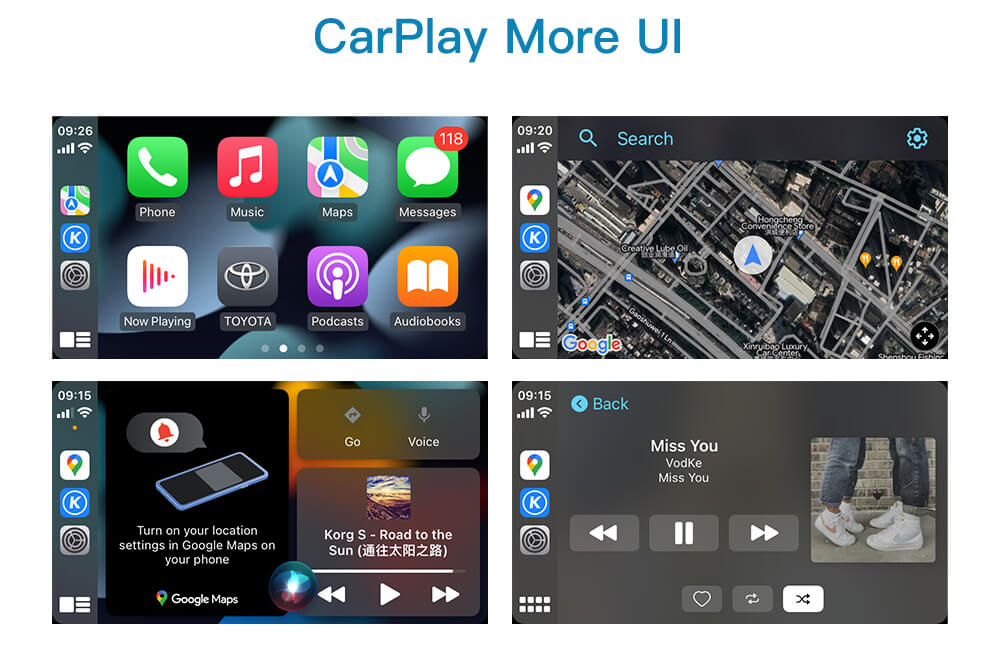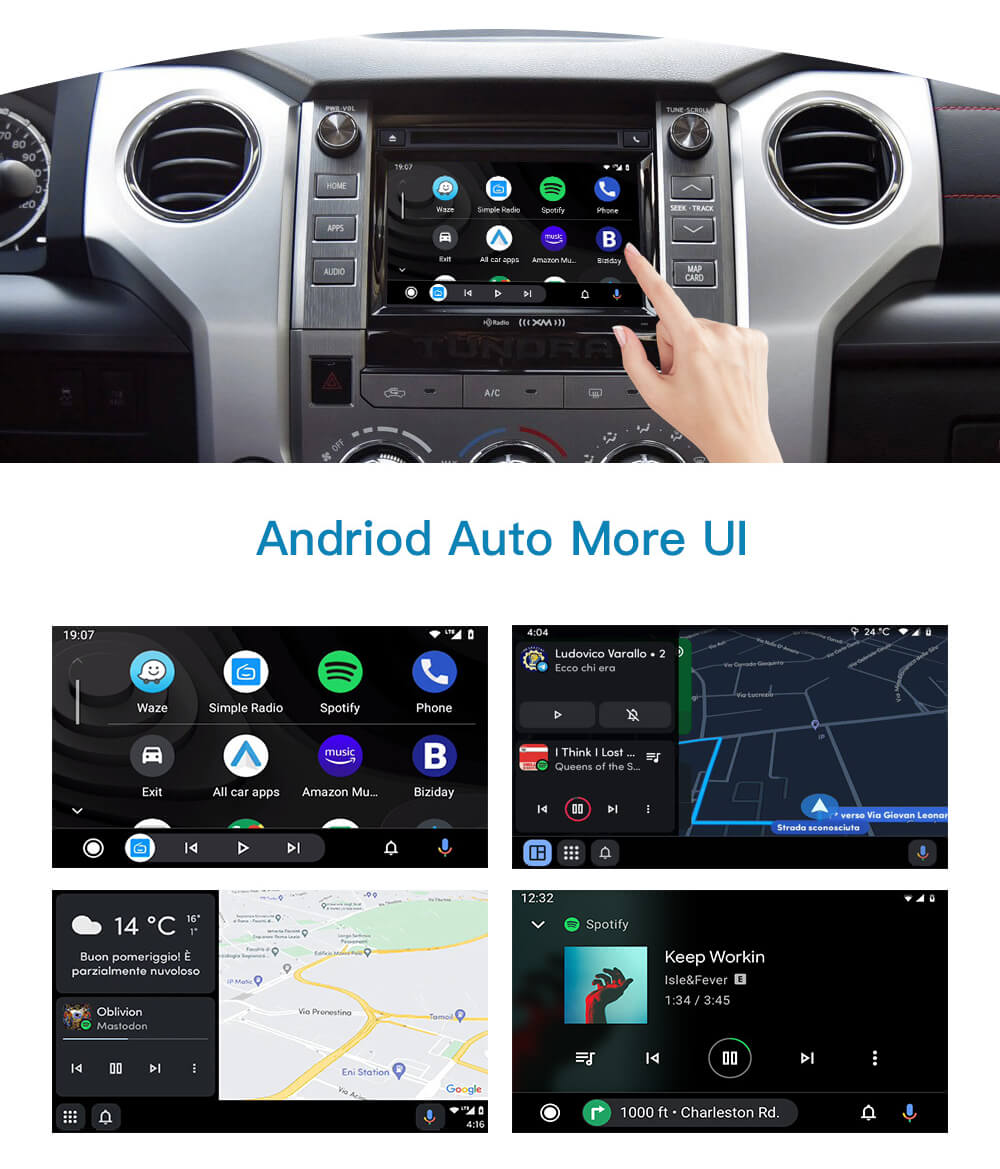 Compatible With The Original System
Specially designed for driving scenarios,also works with your car's controls- buttons or touchscreen, so you can use them while youn
eyes and hands stay where they belong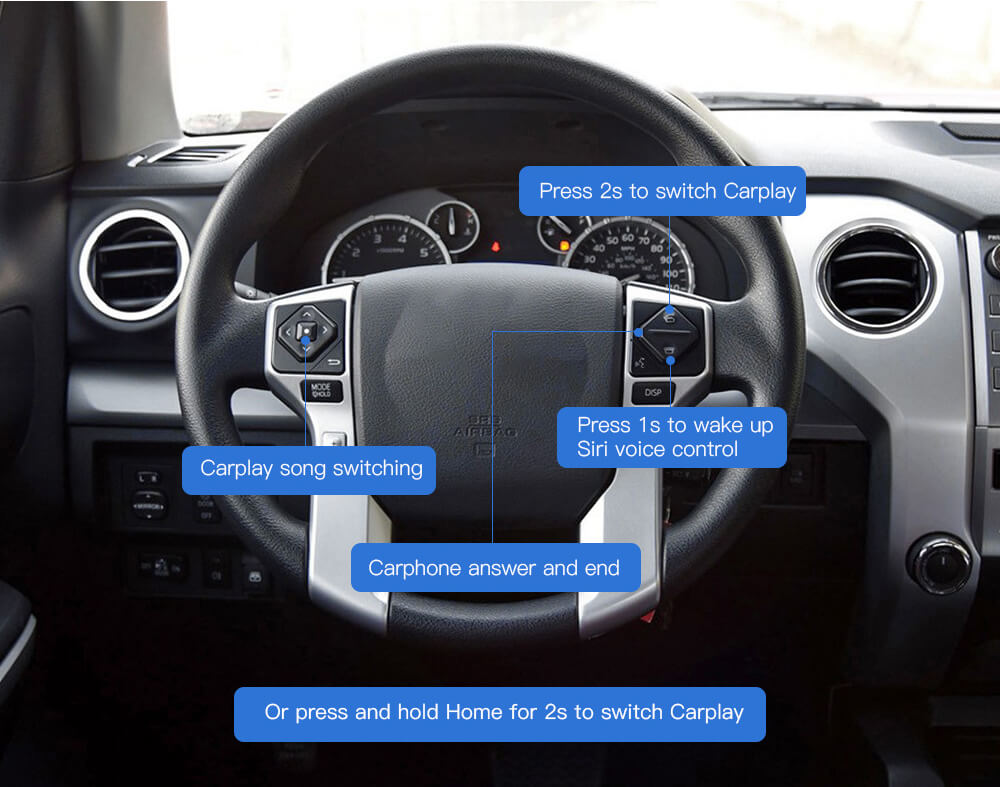 The original microphone is used for intelligent voice control Intelligent voice control "Hey Siri" command
You can also press the steering wheel answer call button 1s for voice control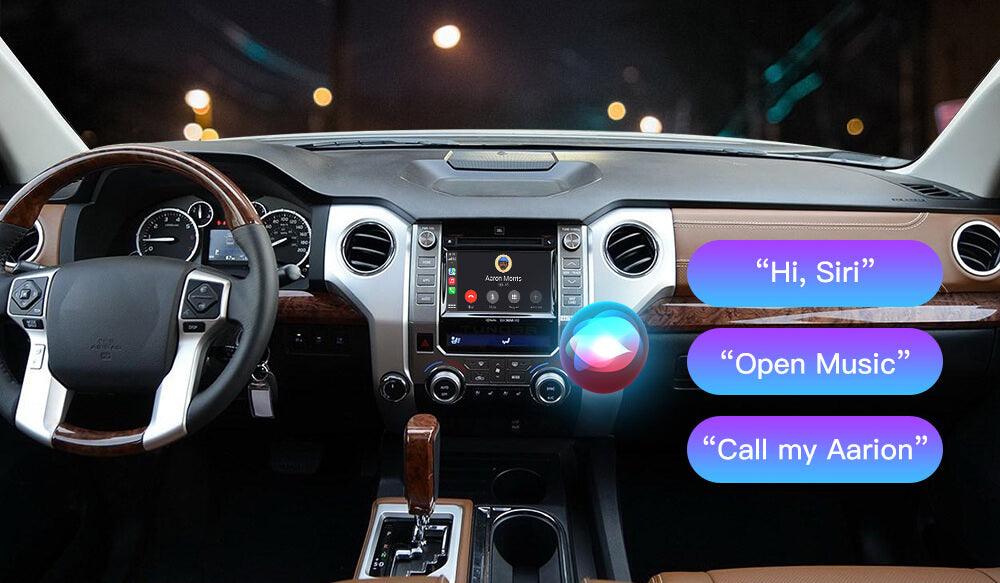 FUNCTION1: CARPLAY SPLIT SCREEN DISPLAY
Support systems above lOS13, navigation and music are displayed separately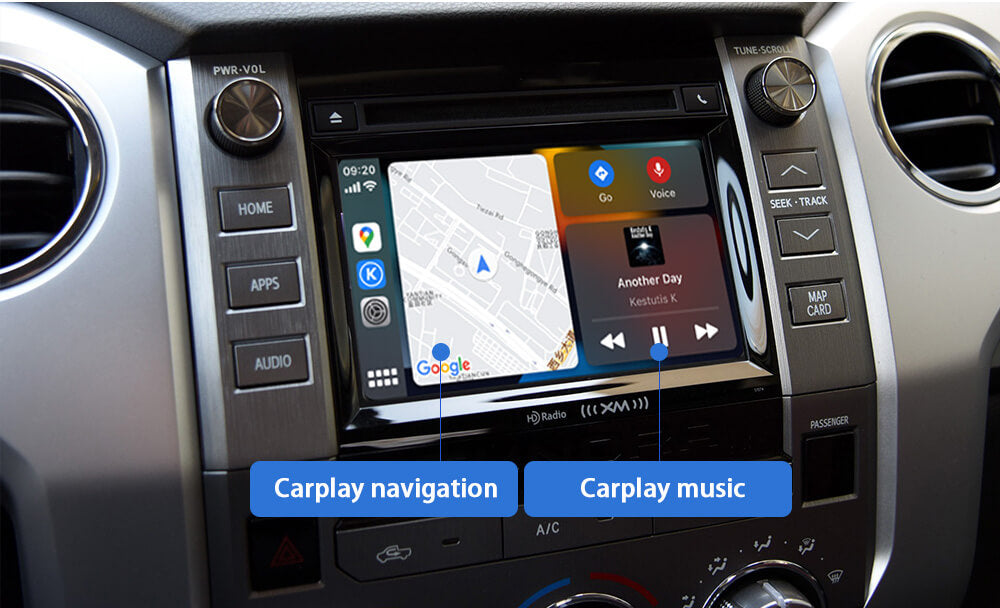 UNCTION2: CARPLAY WIRELESS MIRROING
Mobile video wireless synchronous image projection Wireless Carplay Mirroing link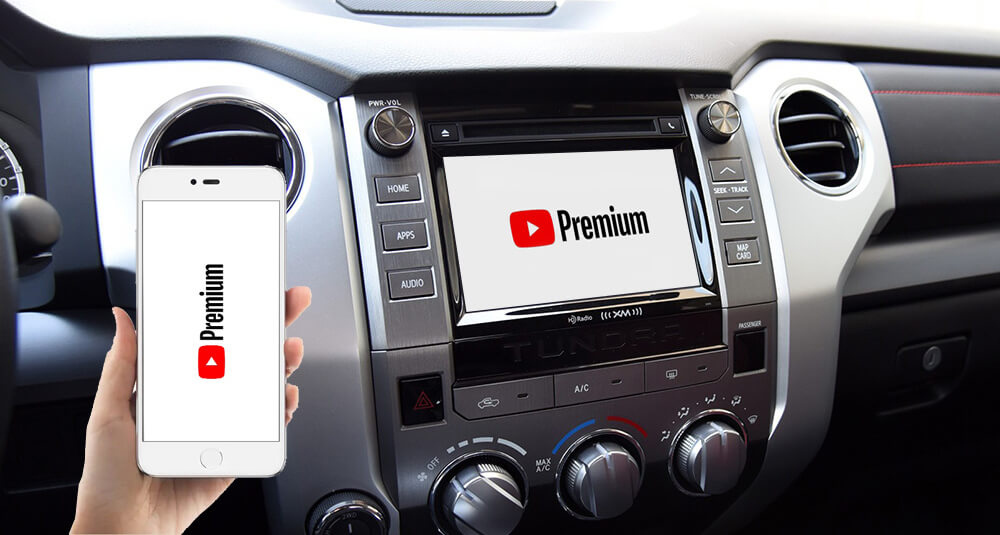 FUNCTION3: CARPLAY WIRELESS MIRROING
Play entertainment video/HD video on USB flash disk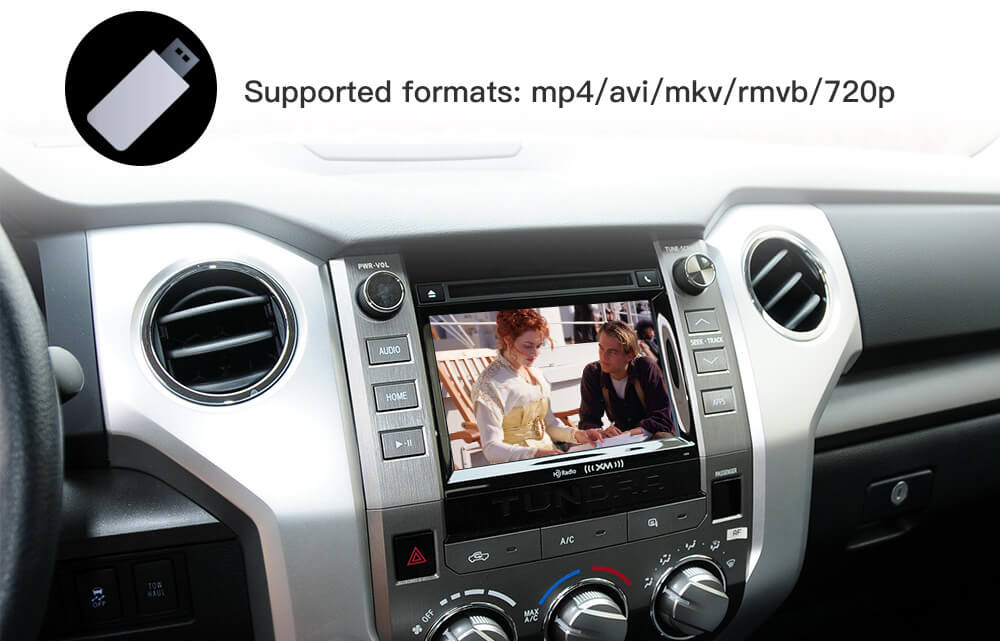 Support original camera and Parking sensor
Front view camera is supported Aftermarket reverse is supported
CARPLAY MODULE INSTALLATION
Special wire installation, no wire breakage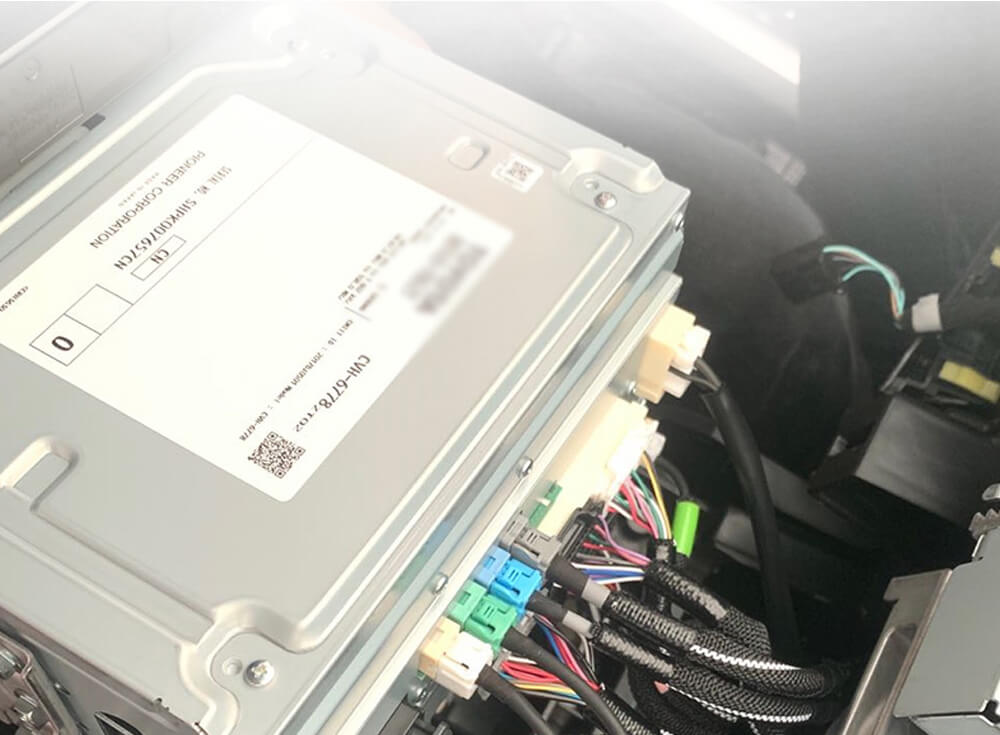 The antenna has been built in the Carplay box, so there is no need to connect an external
Bluetooth antenna. The connection speed is faster and stable!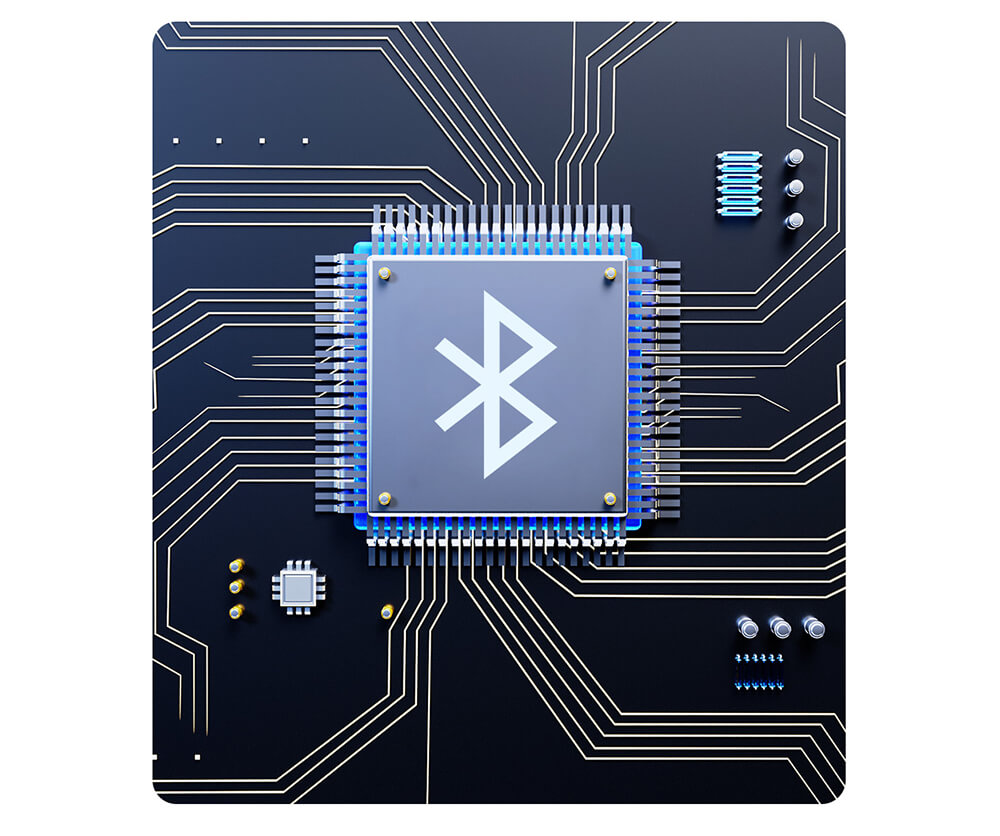 With 5GHz WiFi network technology, the connection is more stable and the delay is lower.
When driving Connect WiFi and Bluetooth directly from the iPhone to the Carplay module.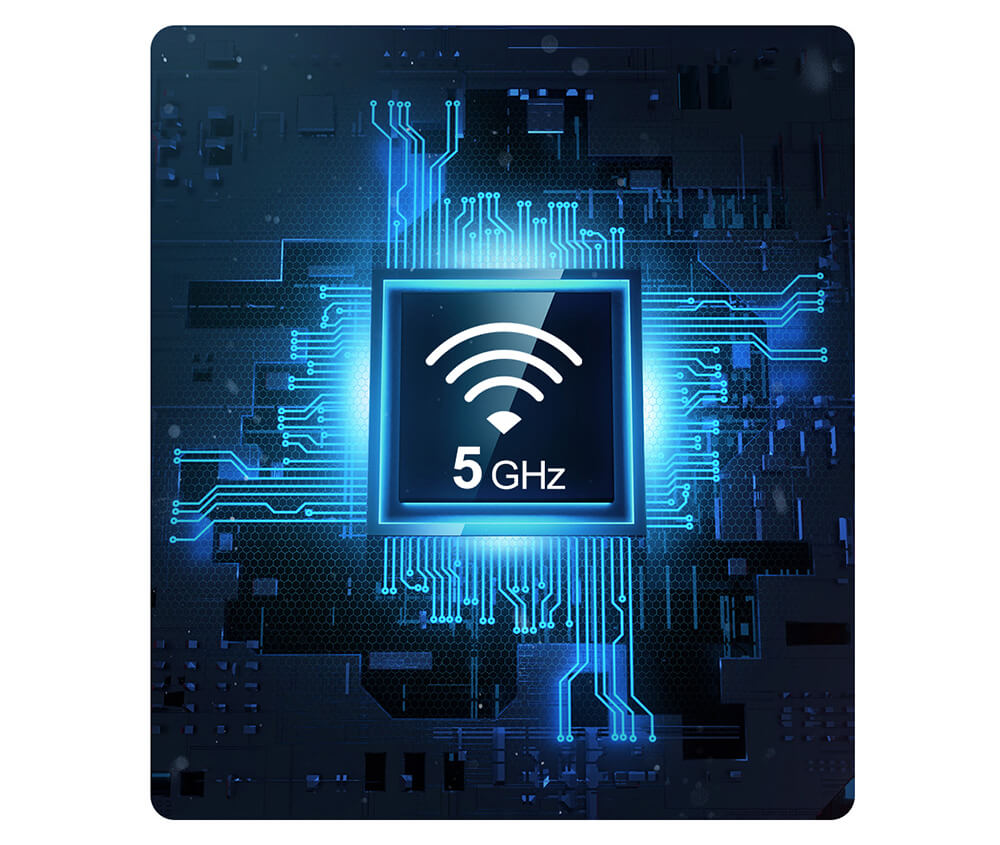 CARPLAY ACCESSORIES LIST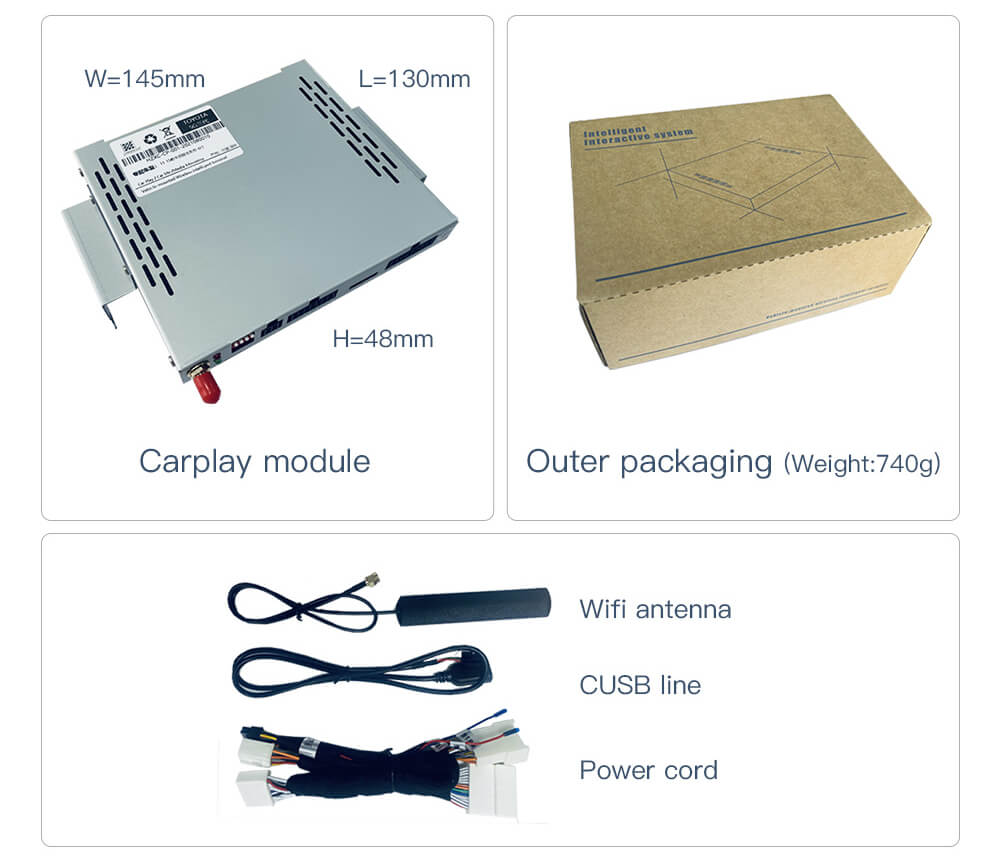 >